I am not ashamed to say that I woke up really early to watch Kate and William's wedding! (It was actually more just staying up really late and pulling an all nighter, though.) I'm just a sucker for all the glamor and hullabaloo. I know I'm just an American, and that I shouldn't care... but seriously. Look at this dress! Look at his uniform!
And the flowergirl! So adorable!
I loved everything about the wedding. It was so grand, and yet so simple. The hats were splendid. I think we should all just start wearing hats everywhere because there's nothing quite like them.
Pretty fabulous.
I, on the other hand, was not at all fashionable. I was in my comfy clothes snuggled up in a blanket. This is me in various stages throughout the night.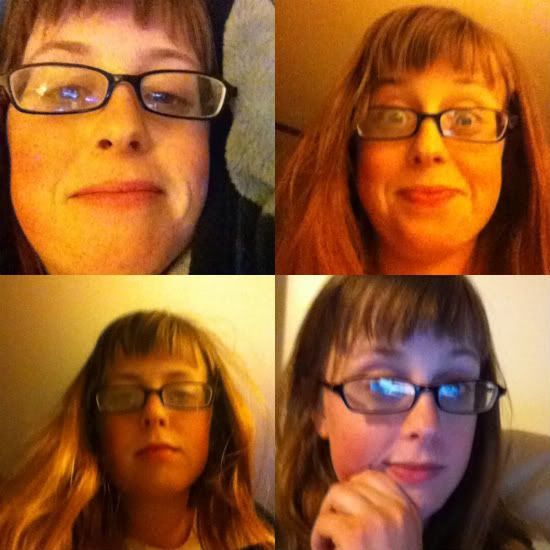 There were times I cried, you guys! Pathetic? Maybe. But it is all so lovely. I really want to go to England right now. I was thinking about all the reasons why I love England. Here is the list:
Reason I am enamored with England:
1. The Royal Wedding
2. Harry Potter
3. KJV Bible
4. Doctor Who
5. The Beatles
6. Mumford & Sons
7. Jane Austin
8. The BBC
9. Peter Pan
10. Charlieissocoollike
See how many awesome things come from the UK?
OK, back to homework now. Love you all! Toodles!
-Meg