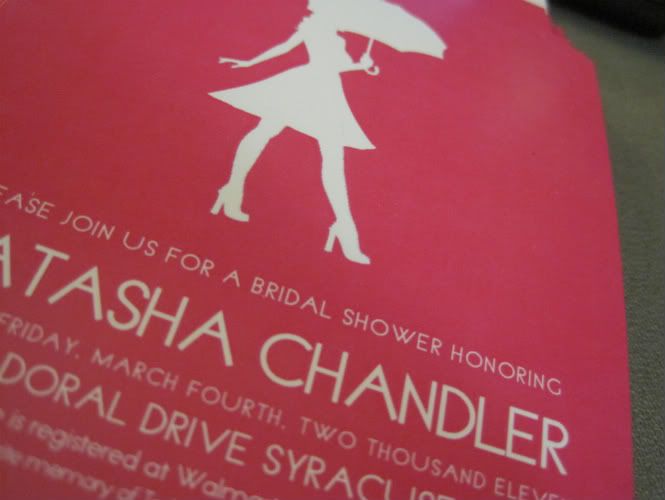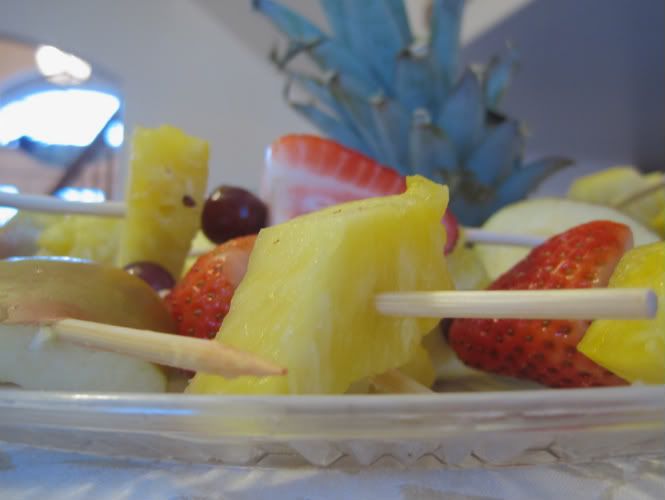 Bridal shower = wonderful food, wonderful cupcakes and cake. Brittni arranged the desserts and they were mighty scrumptious. And pink.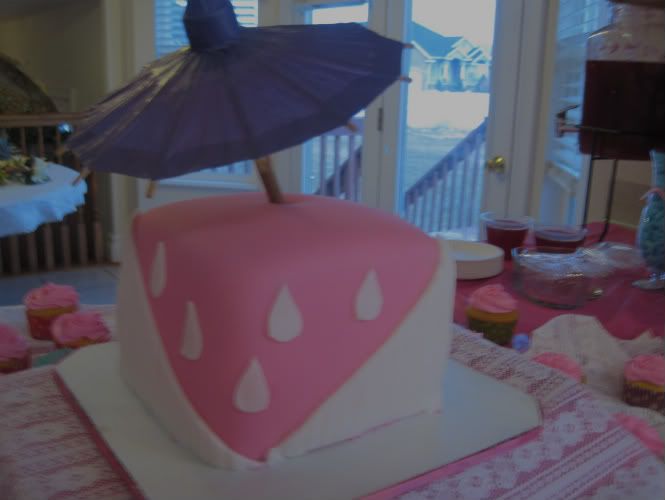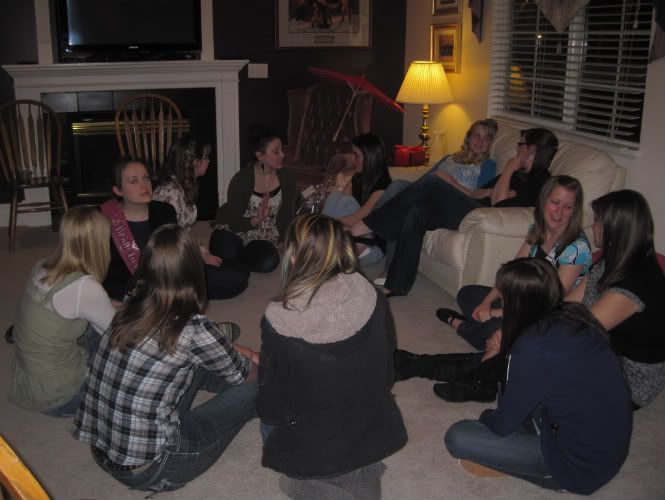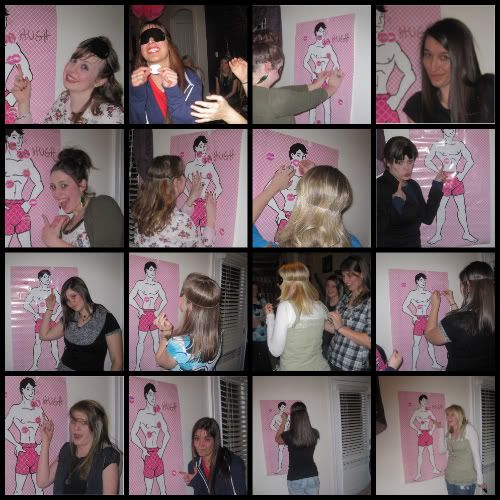 Playing plant the kiss on the hunk.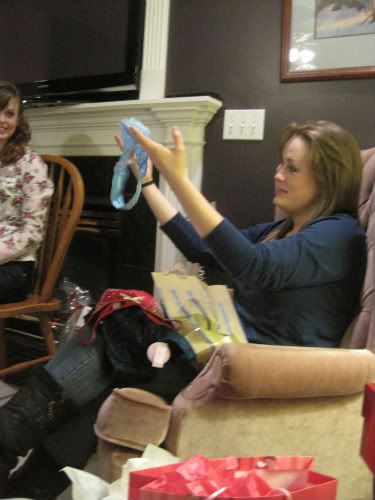 Just a few naughty gifts.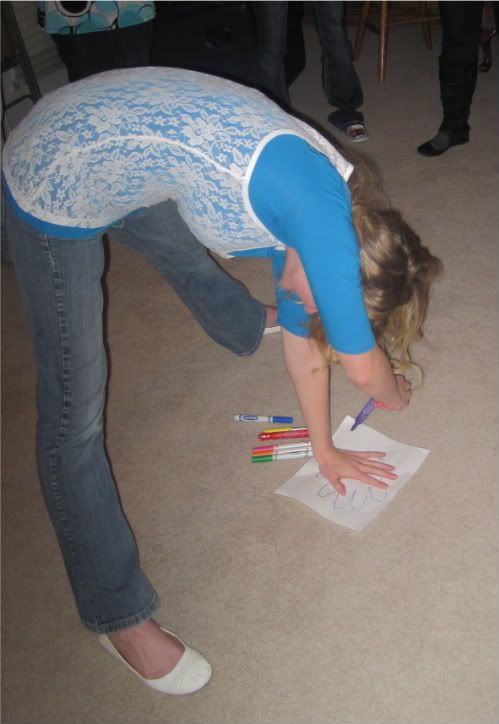 Games (This one's kind of dirty. See if you can guess what it is... hahaha)
Wrapping paper dresses.
All-in-all, a bit crazy. But I'm alive. Now it's back to work!
-Megan