Oh, and here comes Meg's hidden anger. I just want to punch a cactus or something. I couldn't tell you why, but I just do. Everything is frustrating to me at this moment.
I know that I am so impatient. I want my cruise to happen now. I want to get a letter now. I want school to be over now. I want Elder Hill to be home now.
Now
Now
Now
(wow, that's a weird word when you say it a lot.)
Speaking of Elder Hill, I found this:
So I bought this: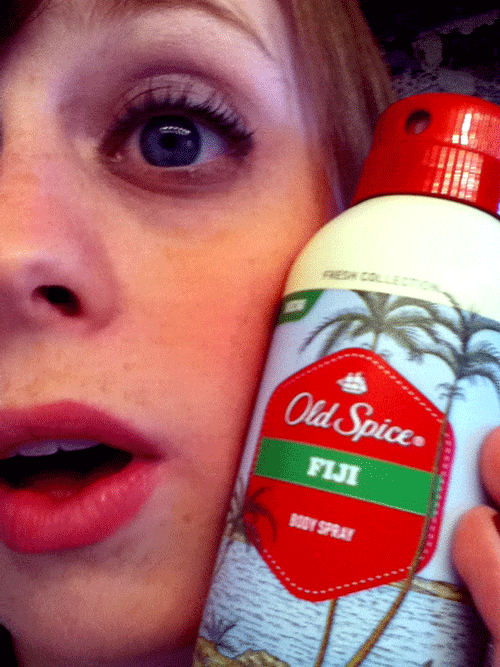 Old Spice Fiji = gold. Now my room smells like guy. Wonderful, considering my newfound, boring single status.
I don't know if Elder Hill even remembers me anymore, but he does send me letters... like one every month or so. Not good for my impatient demeanor, but better than nothing.
I think my frustration in myself will subside with time, and accomplishing all the homework I have to do during Spring Break. Did I mention I am on Spring Break? Because I am.
-Meg