Christmas Break has begun!
This morning, my father took my sisters and me to Salt Lake and we saw Mr. David Archuleta and the Mormon Tabernacle Choir... and Orchestra, and bells, and dancers...
Ya. A whole lot of people. But mostly David.
It was really rainy, but hey... we had tights and cute shoes, and hoods. Guess whose feet are whose: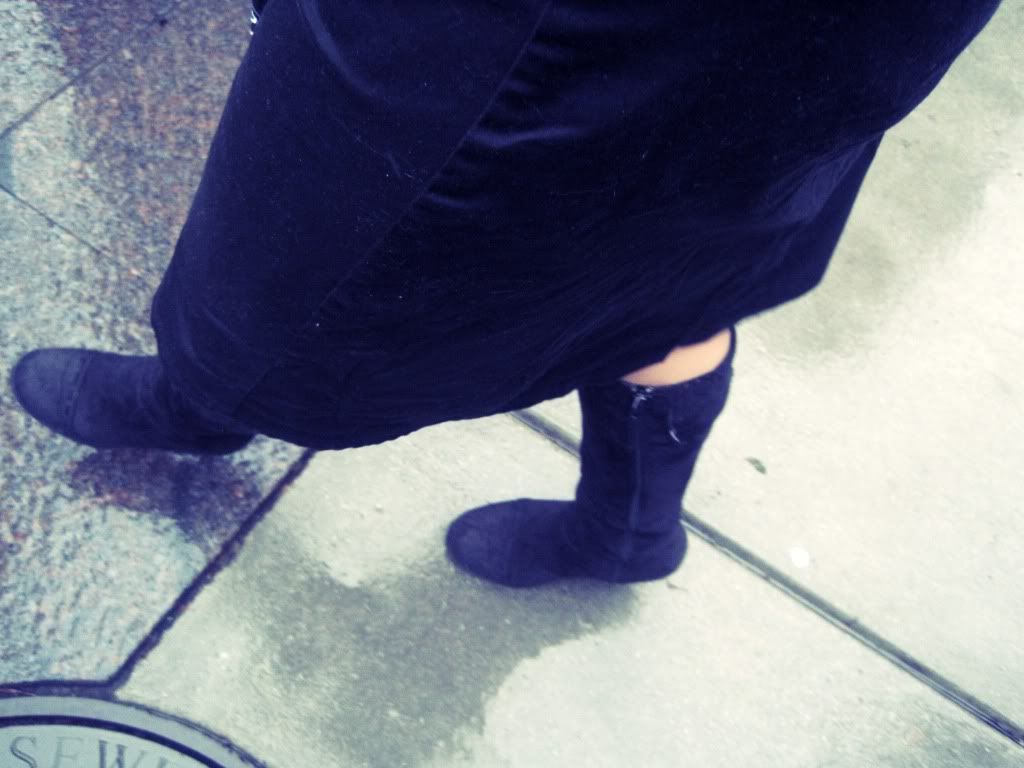 We all wear the same shoe size.
But I feel like I had to come a long way to get to this break. A long way. And that included FINALS!
This is a cryptic thing for phonetics. It made sense last Tuesday, but now the test is over, and it was epic. And 2 tests later, I am finished! Semester 4 of college is complete!
Now 'tis the season stuff yourself with tons of goodies and play Wii and sing carols and hang out with the ones you love.
-Meg