Today I was so hot. Well, church was freezing cold, but what else is new. Summer might just finally be here. The sky is blue and the grass is green. Speaking of unusual things... today I ironed. Yes, you heard it here. Megan ironed! That is why my shirt looks so nice. I just love this outfit in general.
This outfit is brought to you by my crafty sister Adriana. She made this gray bow for me (I do love gray so, note my
gray shoes
). She also made one of the bracelets I am wearing.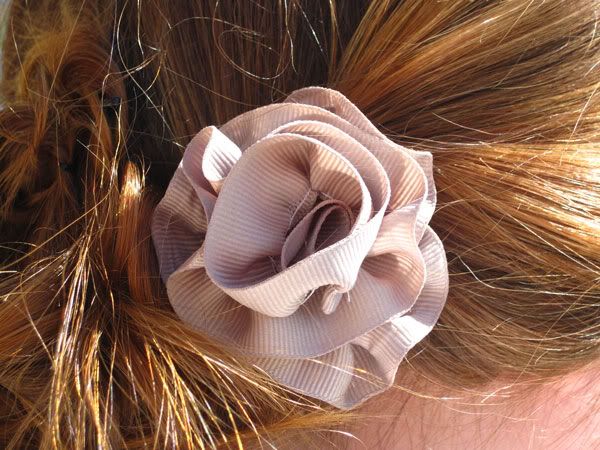 Today was Lindsey's first Sunday at the Young Single Adult ward. (More stories about that, and her recent graduation from high school, to come.)
Happy sabbath!
-M