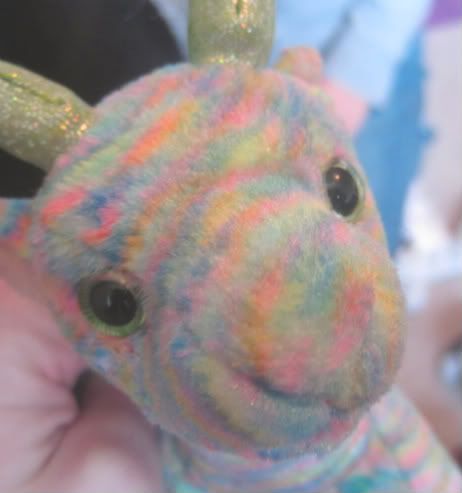 I'm a Capricorn, and that's why I had a TY Beanie Baby of one.
I had about 50 of them, but I had thing for Beanie Babies with shiny material on them.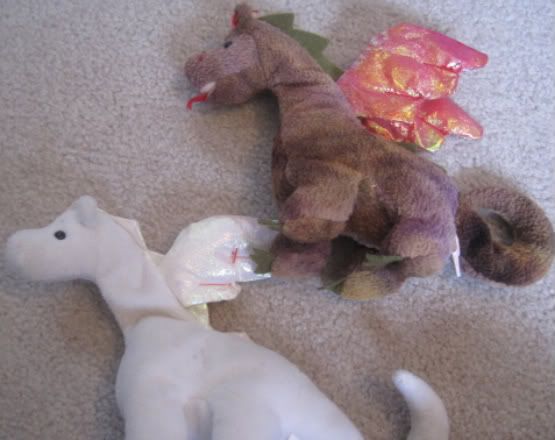 Pegasus had a few epic battles with Puck, the evil sprite-dog.
Puck is the tyrant who makes the lives of all those filled with fluff miserable.
I also really love Unicorns.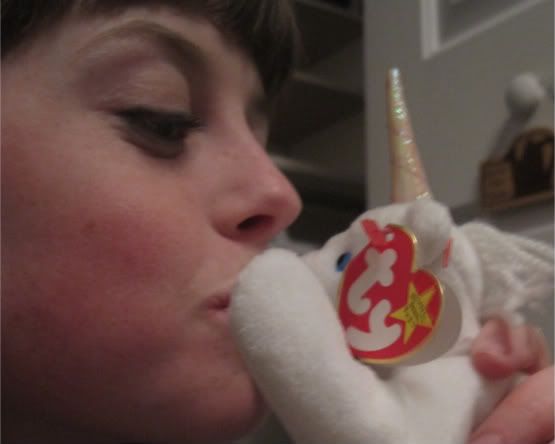 I gave them all away except my Unicorn.
(And yes, Unicorns are so special that I'm always going to capitalize them for here on forever more.)
-Megan