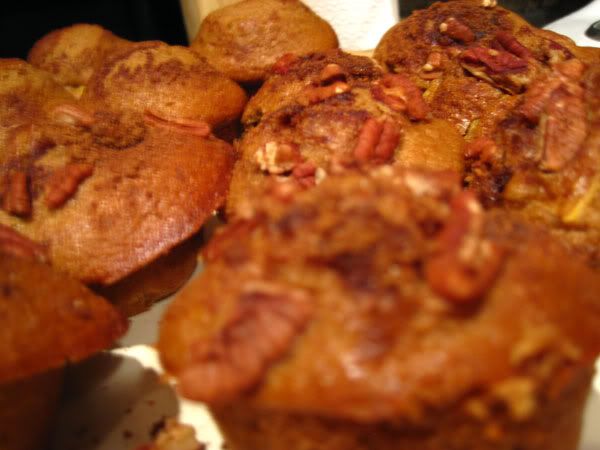 At first I was quite reticent about this recipe because it involved three separate bowls and it seemed to be a lot more work.
Well if the fact that I made them on Friday and they are already half gone is any indication, then that work was worth it.
The are delicious! It's the perfect back to school recipe. They are hearty and relatively healthy. (Half of the flour is whole-wheat and there's a whole apple + apple sauce in there.)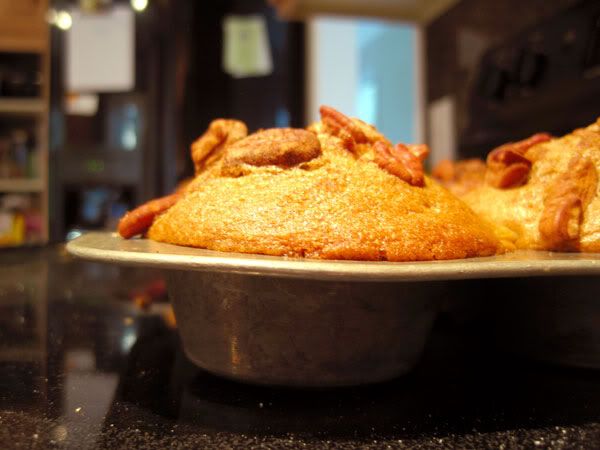 The recipe can found
here
.
I would suggest using liners or using a really new muffin tin. My muffin tin has been used all of 2 times, and the nonstick magicy stuff still works wonders. But I also used my roommate's older tin (I doubled the recipe), and those all didn't come out in one piece.
I am still getting used to my new kitchen! Slowly, but surely....
-Meg